Welcome to the SO-CLOSE blog. We are La Tempesta, the project's technical partners in charge of developing the three Digital Heritage Tools: interactive story map, immersive web-doc and participatory virtual exhibition.
We have decided to have a closer look at each one of the tools we've developed and today we continue with the immersive web-doc.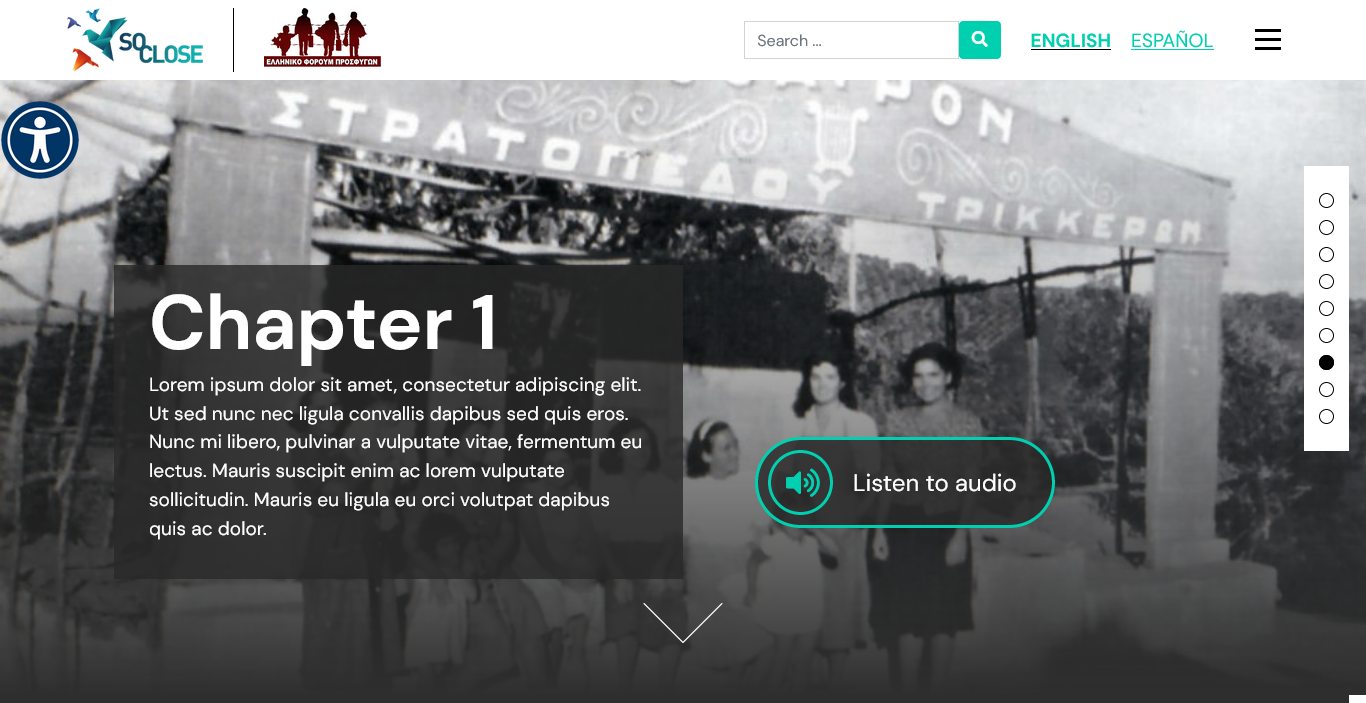 Communication through visual signs and graphic expressions has always been a means of transmitting ideas, messages and worldviews, from prehistoric rock art, to nowadays dominance of visual culture.
The public discourse on migration and forced displacements today is marked by widespread images, which largely configure they way we look, feel and think. Overall, images largely configure our perceptions and that's why we need to use strong visual communication tools, in order to promote alternative narratives and stories that act as counterweight and challenge established perceptions. Also, the comparison, juxtaposition or parallel study of past and present images, is an excellent means of establishing a relationship between historical and present experiences of forced displacements.
The web doc is a storytelling tool based on immersive multimedia. 
Photography, video and immersive recordings are the protagonists of this tool. The SO-CLOSE web documentary builds immersive multimedia experiences, enhancing the potential to create empathy and emotional storytelling. Its strong visual component allows cultural institutions to compose strong digital narratives about migration heritage.
What can I do with the web doc? 
Create immersive documentary chapters combining text, multimedia and immersive photos and videos.
Create chapters customising their structure
Home page with trailer
Use video galleries to display one or more videos
Integrate an audio in the chapter's introduction
Select and shuffle the 5 different content modules
Add quotes attached to sections
Choose your story features for non-linear navigation between chapters
Compare photographs, side to side
Integrate immersive 360 video and image players
Juxtapose photographs in an interactive viewer
Publish and share stories as accessible, multilingual and web-based projects.
Offer easy to reach accessibility settings: increase font, underline links, highlight links, increase contrast. 
Achieve a WCAG 2.1 AA level
Display your project in different languages
Publish on-line
Showcase
In the figure, a chapter's introduction section with a background photograph, a text box for the title and the subtitle and an audio player.
The tools also support immersive media visualisations: 360o images and videos. The following figures is an example of an interactive 360 video module.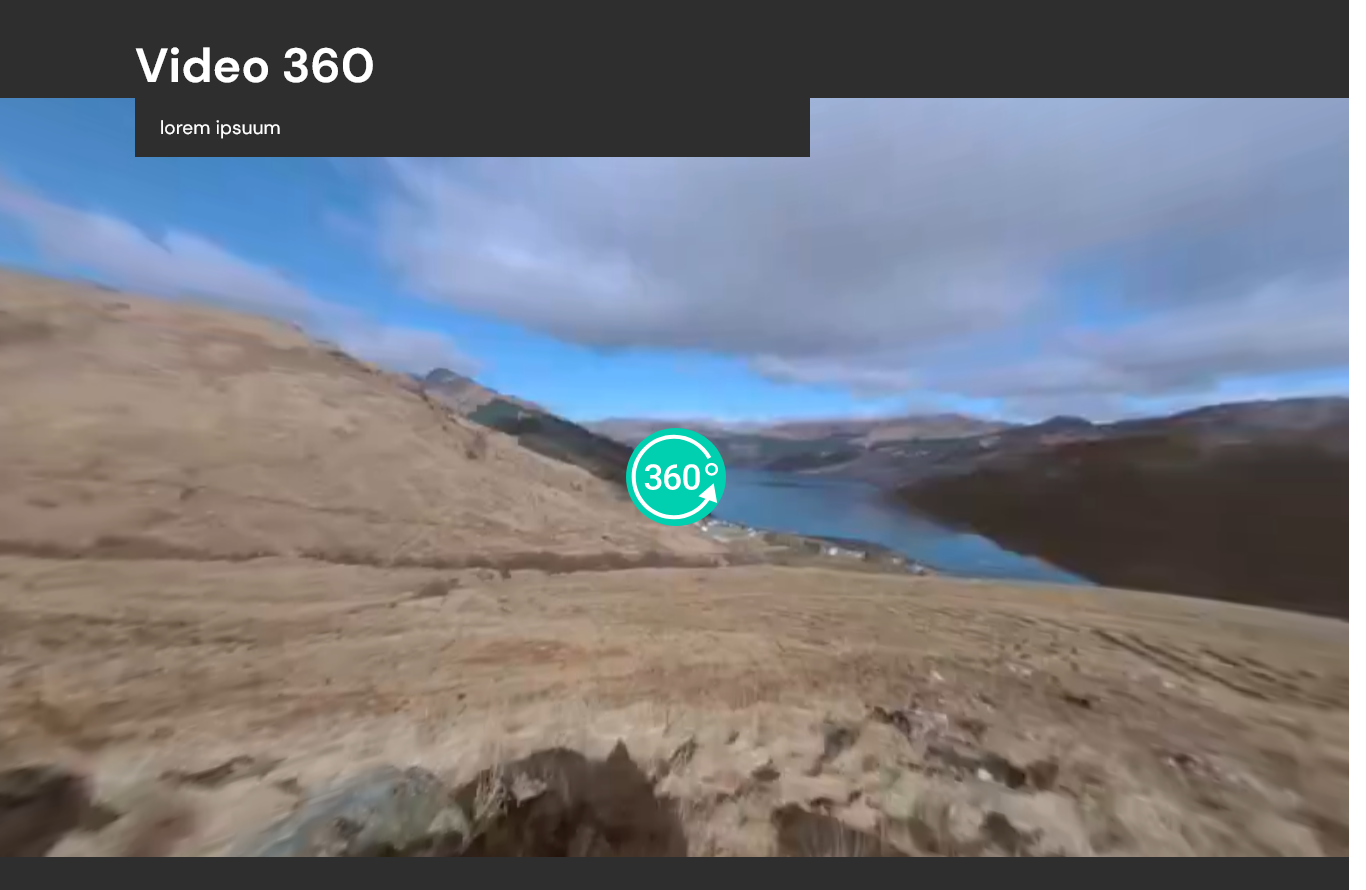 Finally, the photographs juxtaposing allows to display images, as in the following figure, and to move the cursor/curtain, unveiling one photo at a time.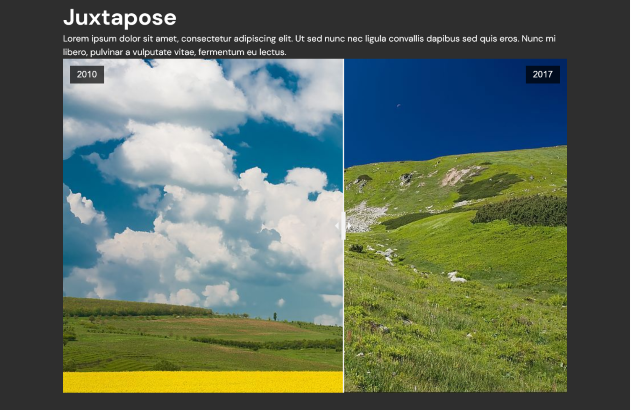 Last but not least, the participatory exhibition's presentation, will follow the next months.