Hello from the Peace School Foundation of Monte Sole, one of the 4 cultural institutions partnering in the So-Close project. In this article we are happy to share the experience of our Open Day event designed to present (and test) the tools prepared by La Tempesta.
April 25th is a national holiday in Italy, commemorating the Liberation by the Nazi occupation and the end of the Fascist dictatorship and of the World War II. Ceremonies are taking places all over the country to celebrate the Resistance and the resistors and a lot of joyful events are organised to pass on the sense of a national community based on anti-fascism and peace.
Having been the theatre of the biggest Nazi massacre of civilians in Western Europe, having been the home to a partisans brigade, Monte Sole is one of the most important place where this kind of ceremonies and events take place. Usually, around 5000 people attend the day up on the hills.
After 2 years of pandemic and online celebration, people returned to Monte Sole to spend time together and – especially in this time – ask loudly for peace and reconciliation, for social justice and respect for human rights.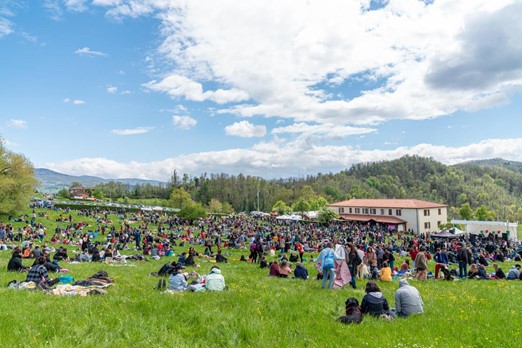 (Ph. Carloalberto Canobbi)
We, at the Peace School, decided that this would have been the perfect day to show what we, as the So-Close consortium, worked on in the last two and half years: tools and activities for a better social cohesion between native communities and refugees and asylum seekers.
It was a bold choice, let's admit it. People coming to Monte Sole in that day are coming with clear and big expectations in terms of what they want: they want official speakers able to inspire and to project a better future, they want music able to energize their everyday struggles, they look for solid roots to strengthen their commitment.
Why should they be interested in the So-Close issues? Why should they engage in exploring digital tools in participative conversations and serious games?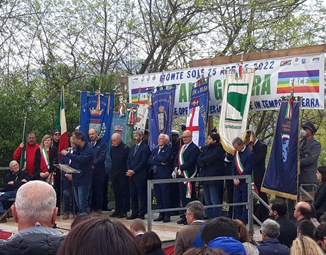 The invited official speakers
(ph Manuel Mesoraca)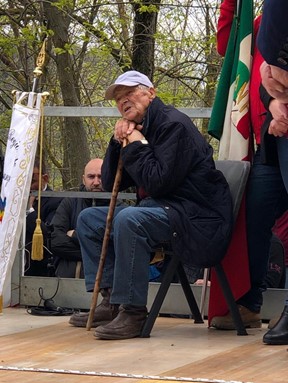 Ferruccio Laffi, 94, one of the survivor of the massacre
(Ph. Manuel Mesoraca)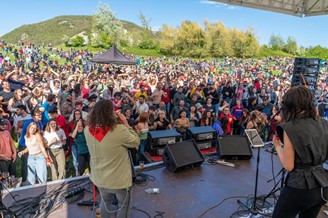 One of the moment of the afternoon concert
(Ph. Angelo Cagnazzo)
The answer is in the central goal of So-Close: to help combat stigmatization and the rhetoric of hate and to facilitate the integration of refugees (and asylum seekers) in Europe through mutual knowledge and understanding between these people and the communities that have welcomed them, using history and personal stories as central narrative threads.
We worked for two and half years in order to create situations (interviews, focus groups, workshops) in which participants could recognise the deep connections between the traumatic memories of Monte Sole violence and the difficult, often traumatic as well, experiences of present displacement and migration. What emerged was that these connections were pivoting around some key words and concepts, that even if in different times and places war, forced displacement and the need for a new life have some core issues immediately recognisable by who experienced them. History was speaking directly to personal stories and viceversa for those who suffered.
Nevertheless it was immediately clear that if the objective was and is to strengthen social cohesion, to work only with committed people, to talk only to the ones who already have in their soul those threads of feelings and reflections was not enough.
Refugees and asylum seekers, experts and activists asked explicitly to have the possibility to reach out a kind of general public, to go out from the "comfort zone" that dedicated spaces and project create. They needed the chance to show a more truthful, realistic image of the condition of a refugee.
The attendees to the April 25th commemorations were the perfect target for that.
This public is inherently diverse, with different social, cultural, economical backgrounds and they can be considered representative of the society. In theory well-disposed towards diversity and plurality, they may find challenging to be confronted directly with personal stories and real expression of individual points of view.
That's the richness of So-Close.
The storymaps we prepared together, the virtual exhibitions we curated together, the conversations we developed together and the board game we designed together allowed a real and authentic sharing, dialogues and discussions spread out in every situation, new visions of reality emerged, new meanings of own past were created.
There is still a lot to do, it will not be a straight line neither. But we can say that the mutual knowledge and understanding we experienced in this open day event empowered all the subjects who participated, and particularly the refugees and asylum seekers who have worked with us.
We feel that this kind of empowerment could be a long-lasting and particularly meaningful one because it came through the co-creation of educational, cultural, and artistic digital tools and not through a top-down imposition.
There is only one thing more to say now that we have to plan the future: thank you to Anna Rosa, Cornelia, Ferruccio, Salvina and to every single survivor and relative who shared with us his/her memories; to Adam, Ali, Amadou, Baha, Ben, Claudia, Denise, Margherita, Marie, Martina, Moussa, Omar, Shamsy and Yano who committed to be ambassadors of cohesion instead of rivalry.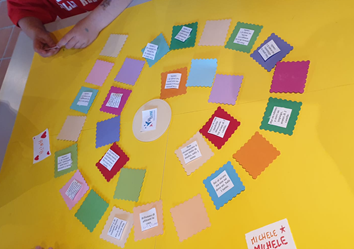 (ph. Elena Monicelli)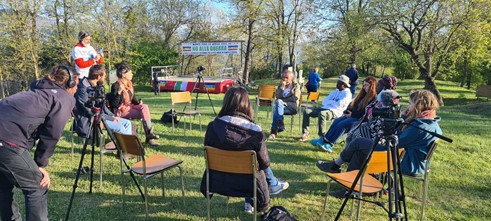 (ph. Ben Kamagate)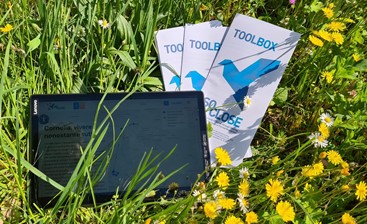 (Ph. Lili Nottrott)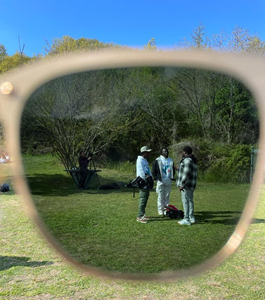 (Ph. Ben Kamagate)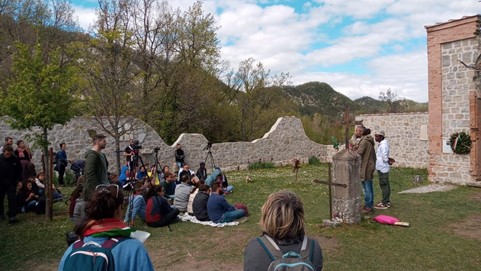 (Ph. Vilmer Venturi Degli Esposti)